Expert Window & Door offers a complete, installed replacement door experience throughout the Metro Atlanta area including cities such as: Atlanta, Sandy Springs, Buckhead, Dunwoody, Marietta, Milton, Roswell, Alpharetta and Brookhaven.
We are the ONLY company offering ballpark pricing so you can see if the project makes sense before investing a lot of time.
Free UpFront Estimates – Call Our Specialists TODAY!
One of the most popular exterior door replacement projects is replacing the front door of the home. Expert Window & Door can help you update the look of your home with a new entry door made from several different materials: mahogany or other exotic species of wood, fiberglass made to look like real wood, or aluminum clad patio doors. There are many options from doors in stock locally to custom items that take several weeks to get. We are happy to walk you through your options.
In addition to front doors, many people are looking to update the look of their other doors or to change the use of certain spaces in their homes by opening up walls with glass. Folding doors, where doors fold up like an accordion to the side of the door, or multi-slide doors, where several door panels slide over one another to create very large openings in the wall, are both very popular today.
Click on a door type below to learn more.
Expert Window & Door has sold more of these specialty systems than any other dealer in the area. We are very familiar with all of the details that you need to think about to have a successful project. We have screen options for these doors also.
Replacing aging sliding doors and French patio doors is also another popular project we can help with. The most popular product being used is a clad wood door product. These doors come with multi-point locking systems that secure the door in multiple places along the frame. We have a variety of grille patterns and door styles available. We also have these door panels in a contemporary style that has narrower wood sections and more glass.
Clad sliding doors are also a popular way to open up space and preserve your floor space in a small room. The clad sliding doors have standard sizing as well as custom sizing. They come in 2, 3 and 4-panel configurations. We offer a French style door panel with the traditional 4.5" wide stiles and taller bottom rail as well as the new contemporary version which has 3" stiles and a smaller bottom rail.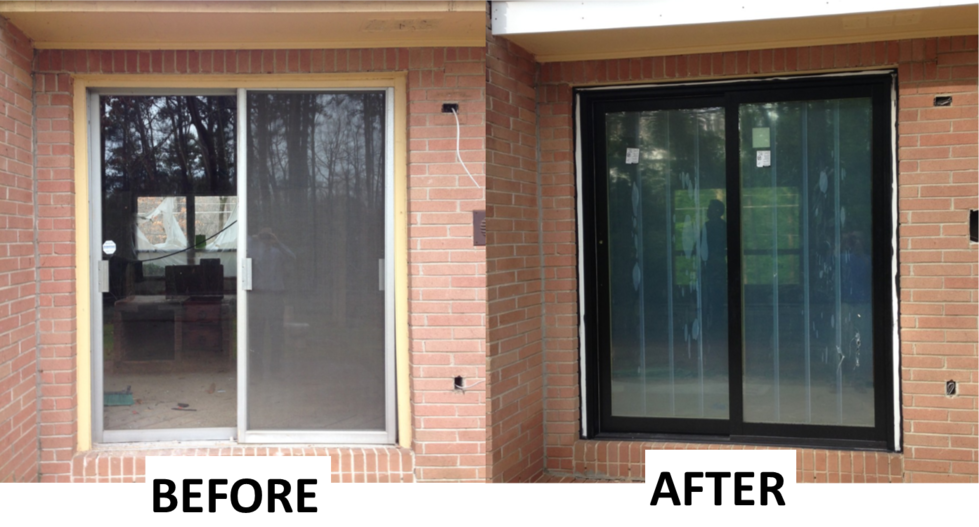 Our Preferred Door Brands